Overview
Smart School is Modern and Complete School Automation Software that suites to almost every school or educational institution from student admission to student leaving, from fees collection to exam results. It includes 15+ modules with 6 users (Admin, Accountant, Teacher, Librarian, Parent and Student) panel.
Smart School new version 3.0.1 is released, this is patch/bug fix version.
New features added in ver 3.0.0 -
General Changes
Upgraded to fully compatible PHP 7.x
Upgraded to latest Codeigniter 3.1.6
Performance improvement upto 3X faster than previous versions
Changed Admin and User Panel login page design
Added Datatable print/export captions
Added Guardian Email in Student Profile
Added Attach Document in Add Expense
Minor design improvements
Features Enhancement
Added Inventory module
Added Income module
Added SMS / Email notifications for Student Admission, Fees Submission, Exam Results, Absent Student, User's Login Credentials
Added custom email / sms messaging to Users in 3 ways User Groups (Teacher, Students, Guardians etc.), Individuals, and Class-Sections
Added Email / SMS messaging log
Added 3 new SMS Gateways MSG91, Textlocal and SMSCountry
Added 3 Payment Gateways CCAvenue, PayU and Stripe
Added 3 new professionally designed Colour Themes
User Log – check User's login details
Added Quick Session change in Admin Panel
Added new improved Forgot Password mechanism
Added multiple print selection in Fees Collection
Added SendMail support in email engines
Added improved Installer
Added User Documentation new responsive design
USER DEMO : CLICK HERE
ADMIN DEMO : CLICK HERE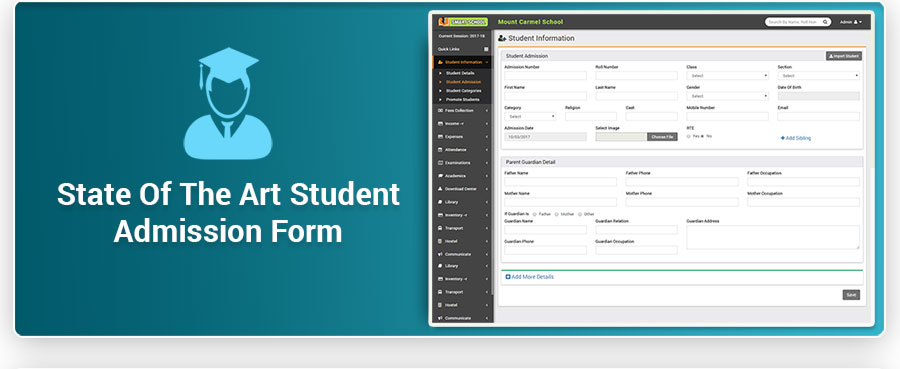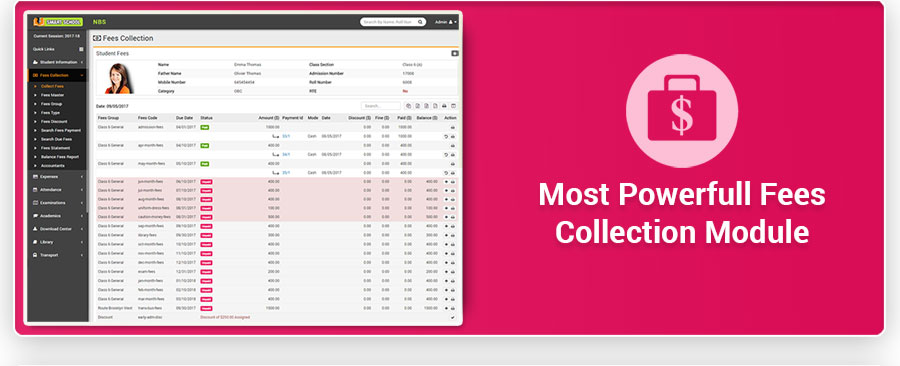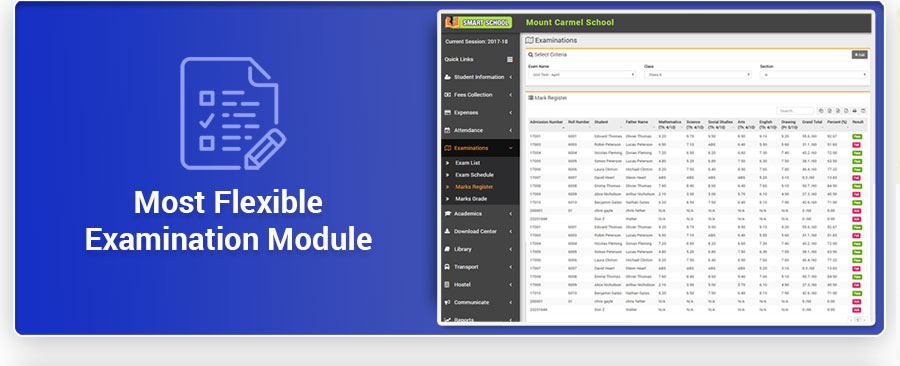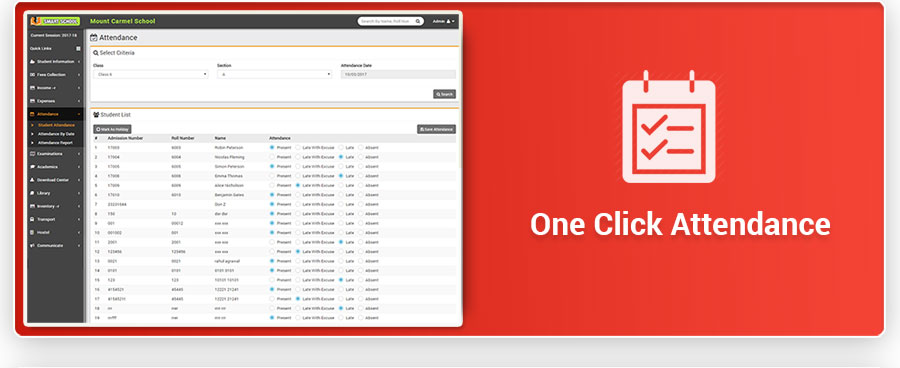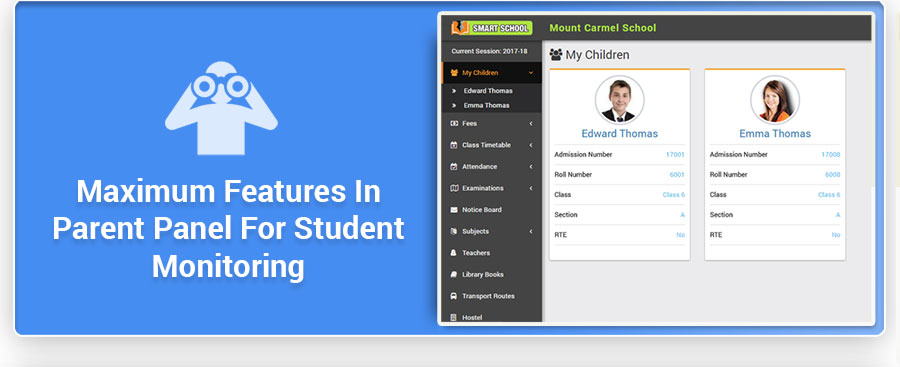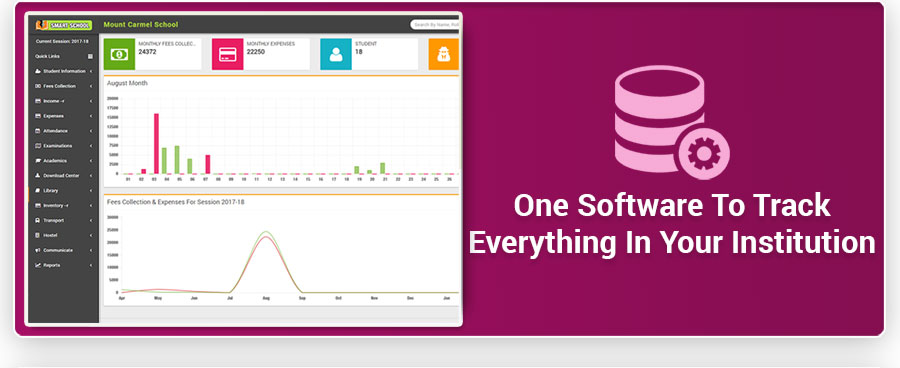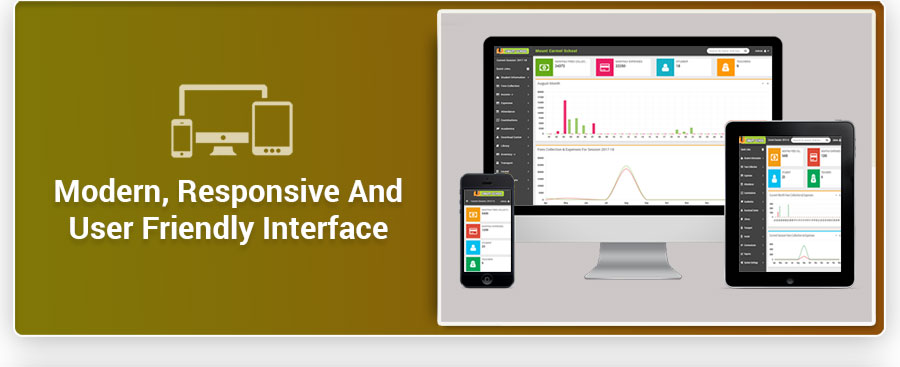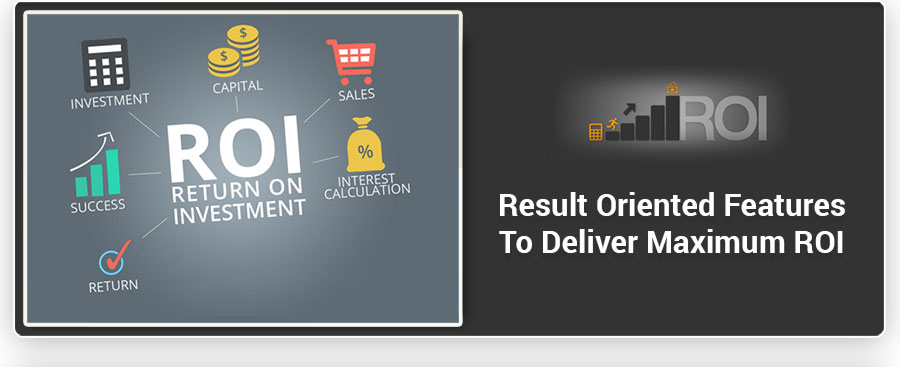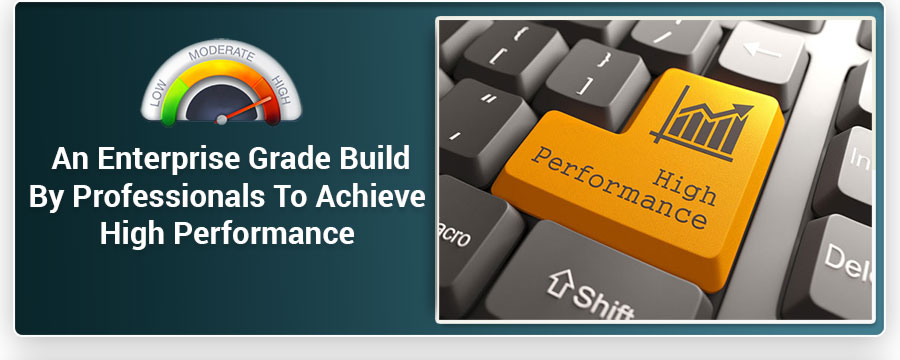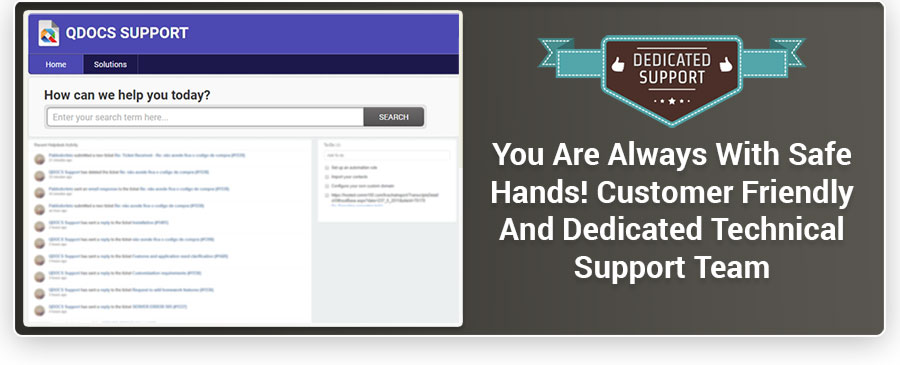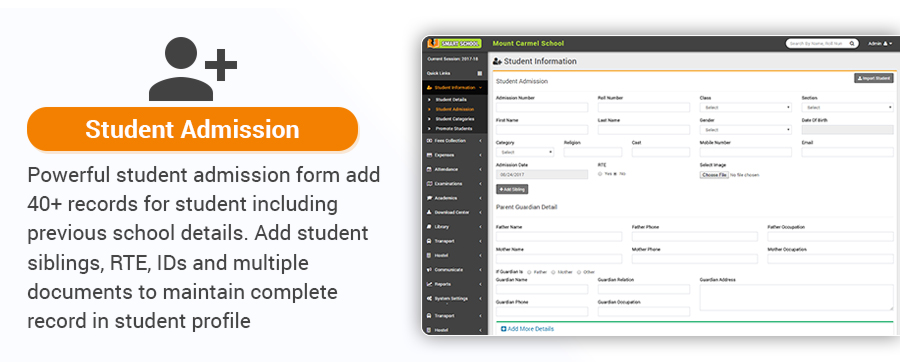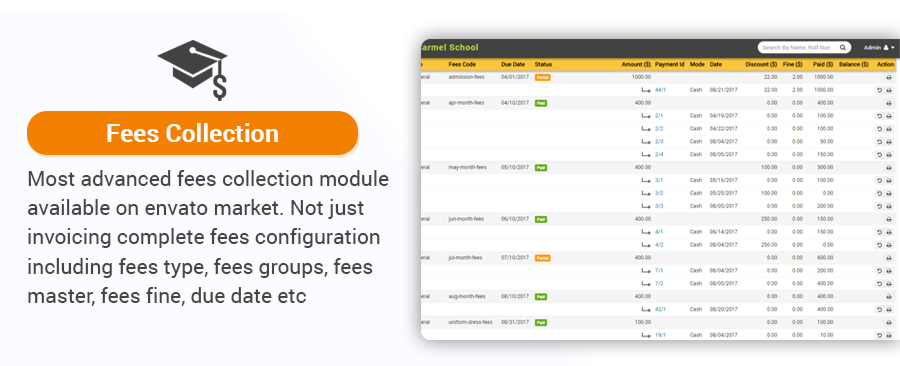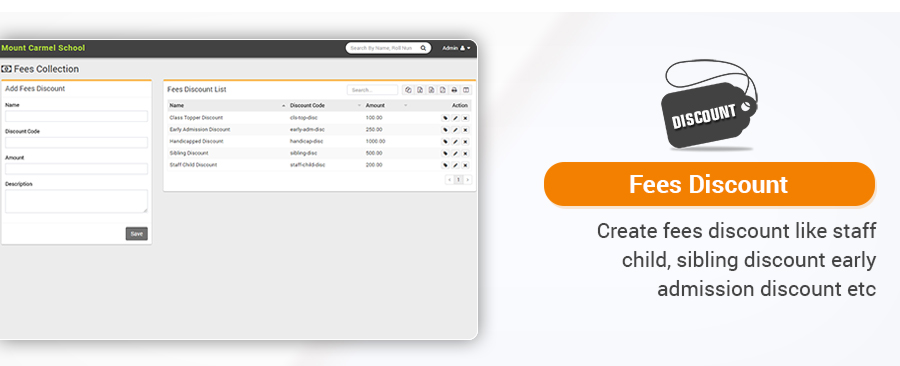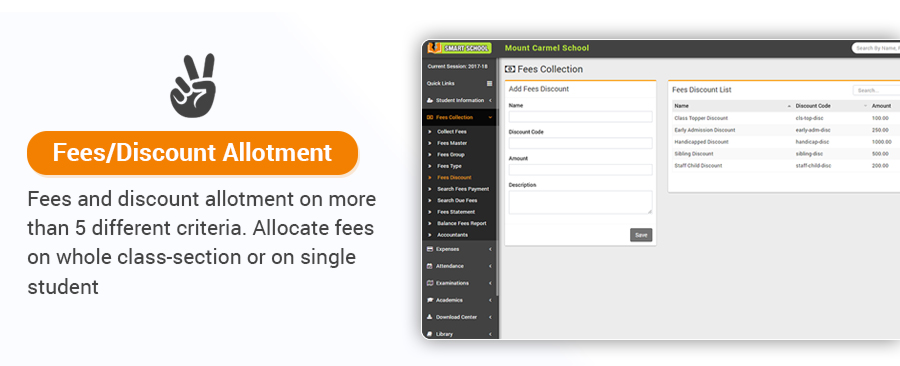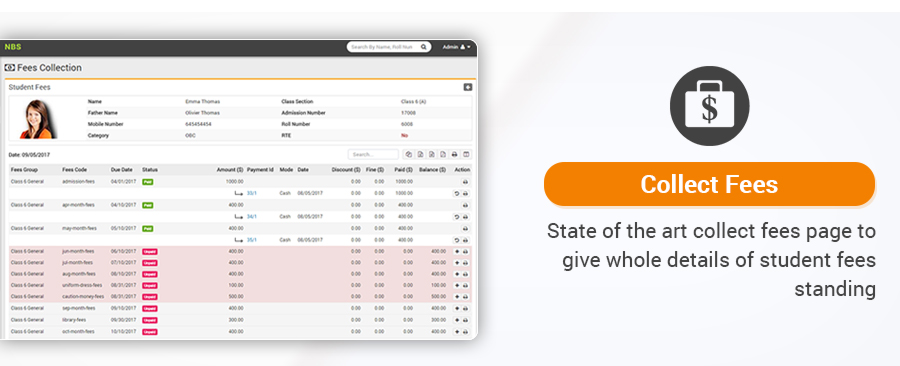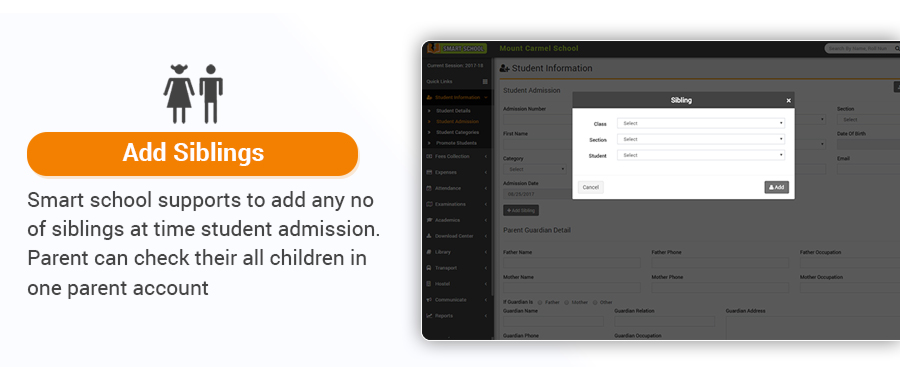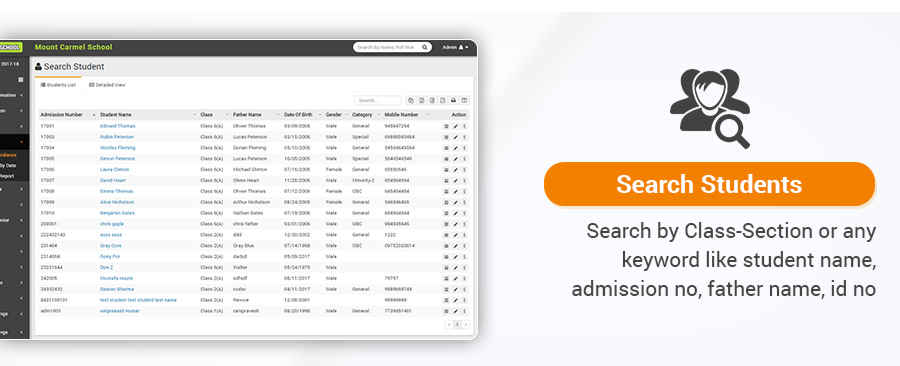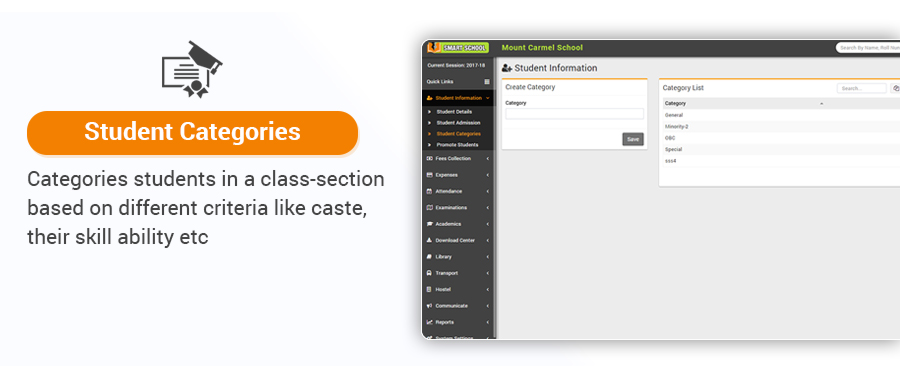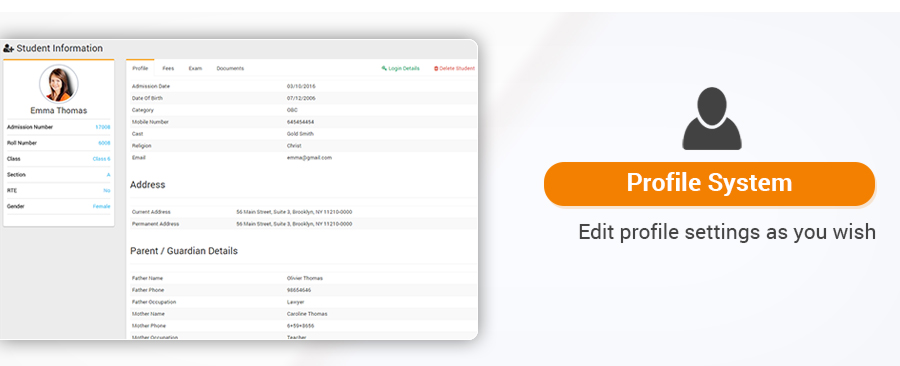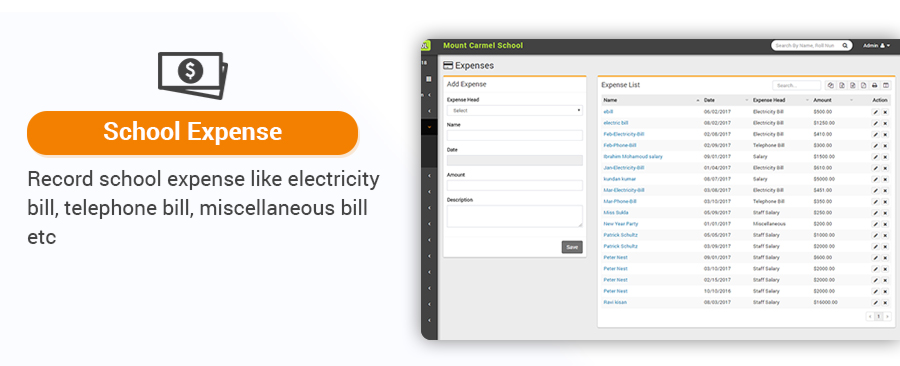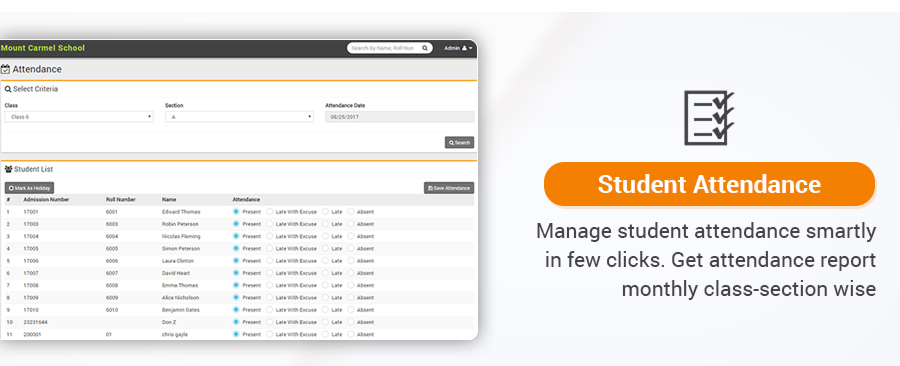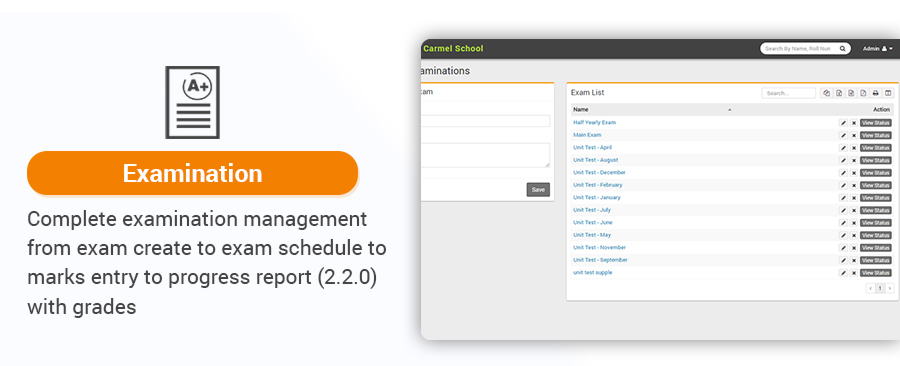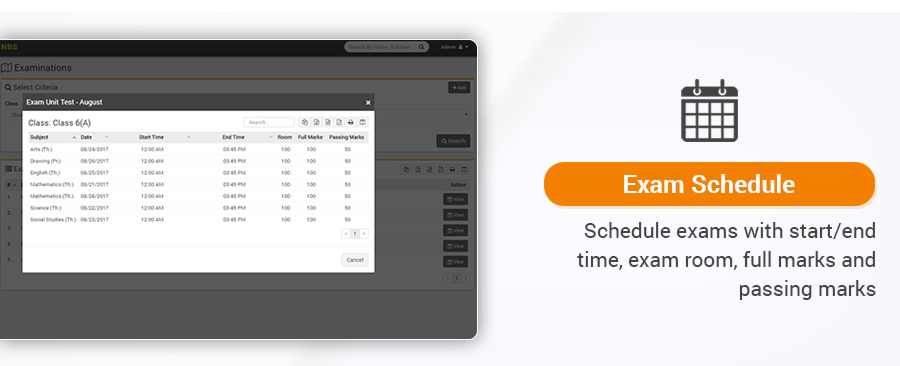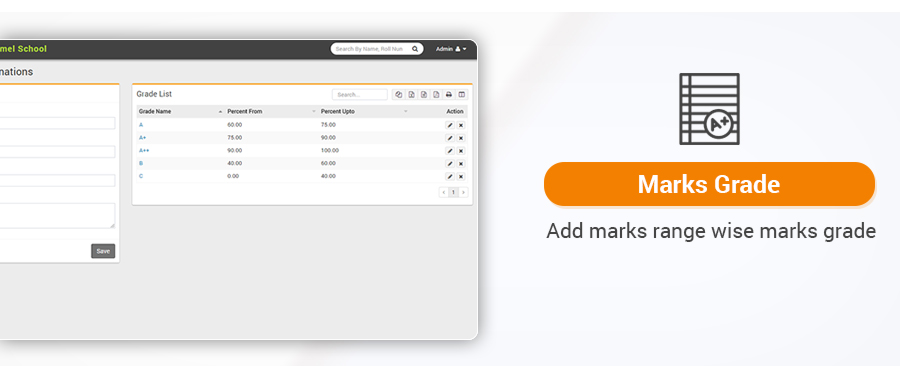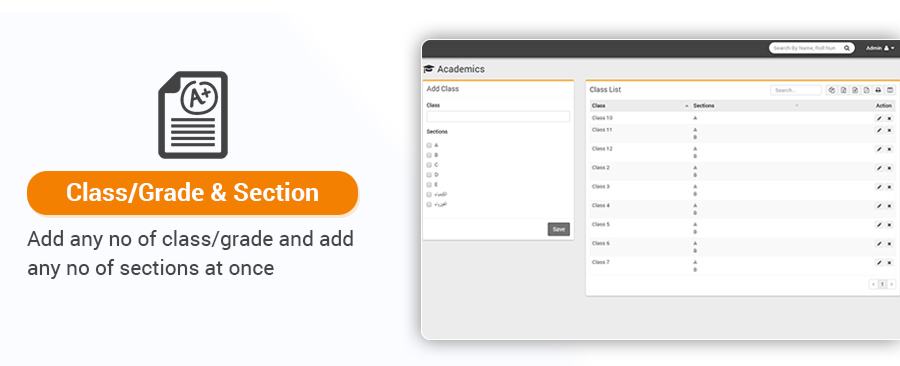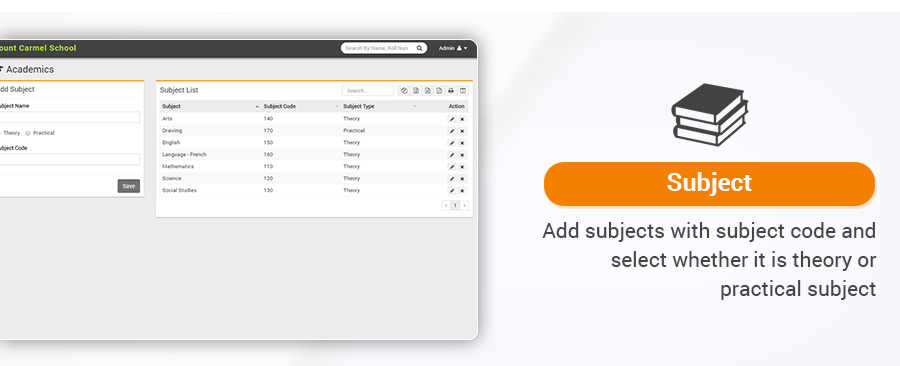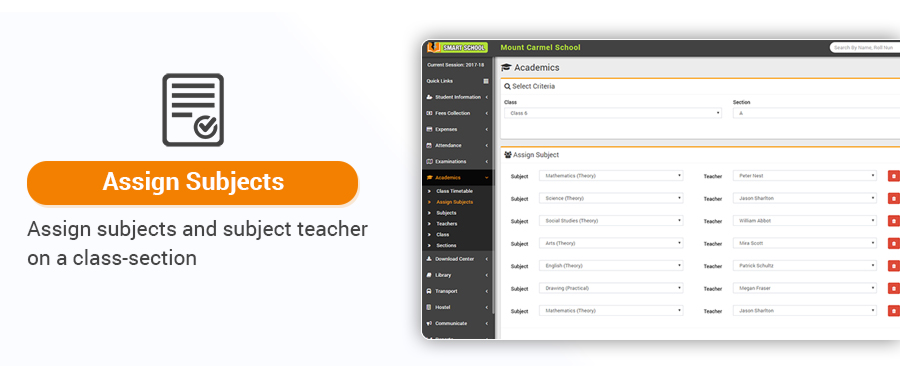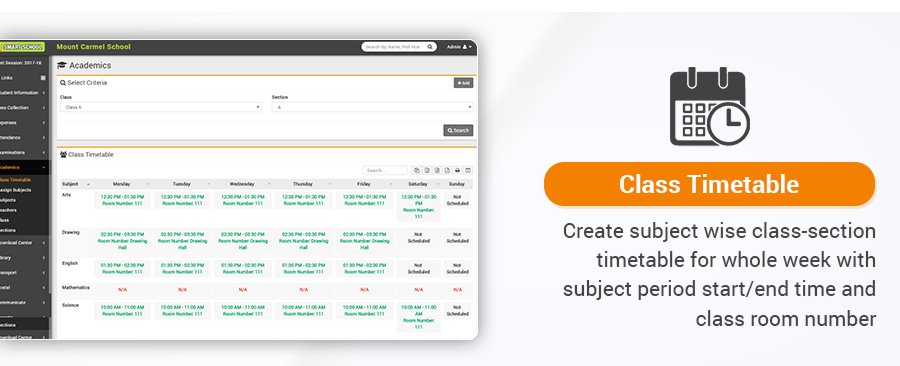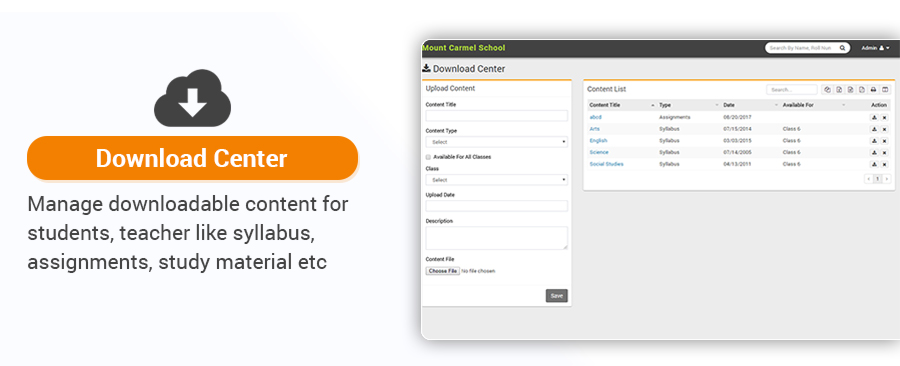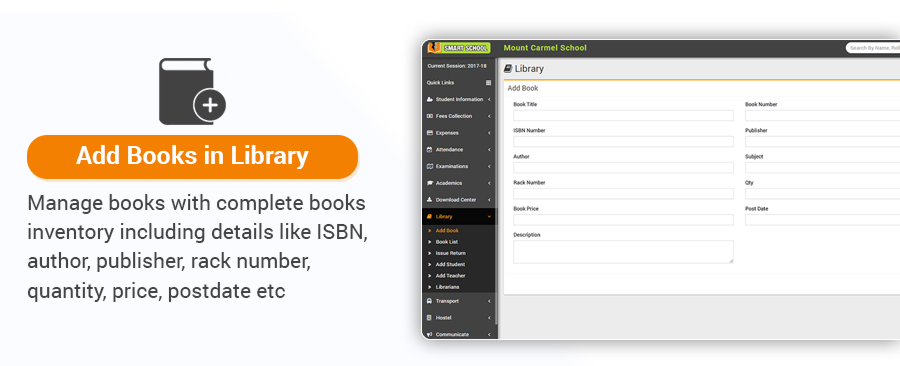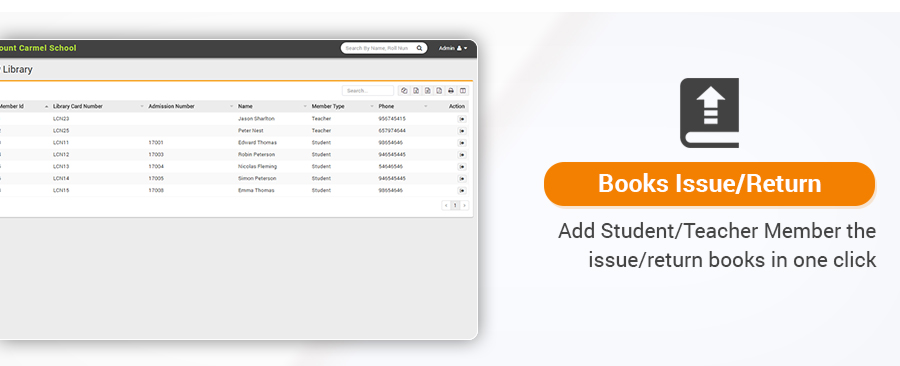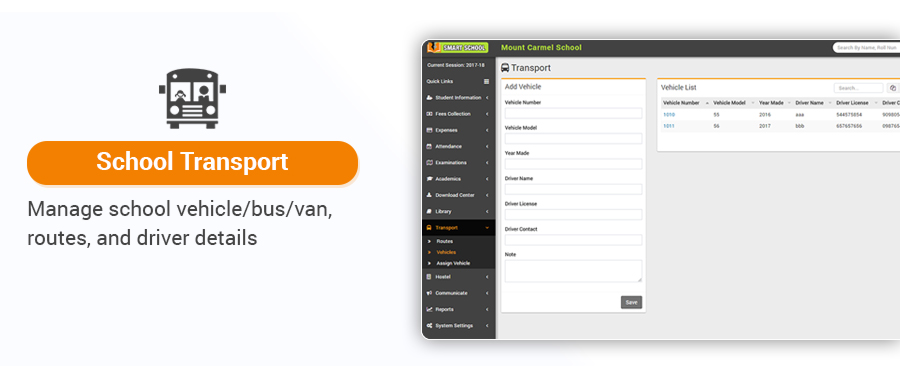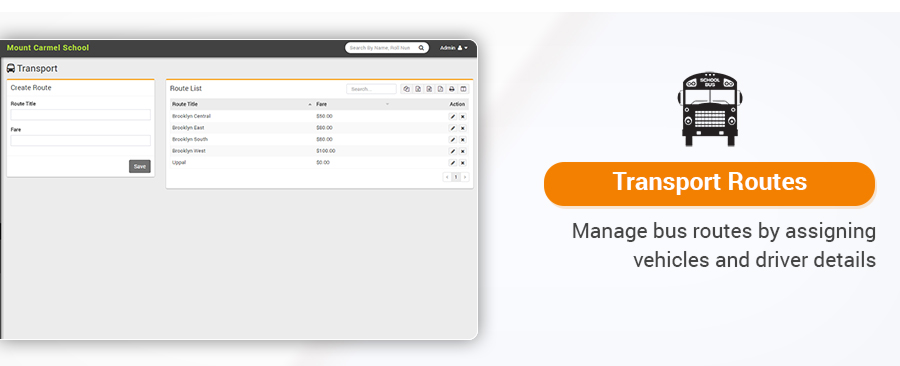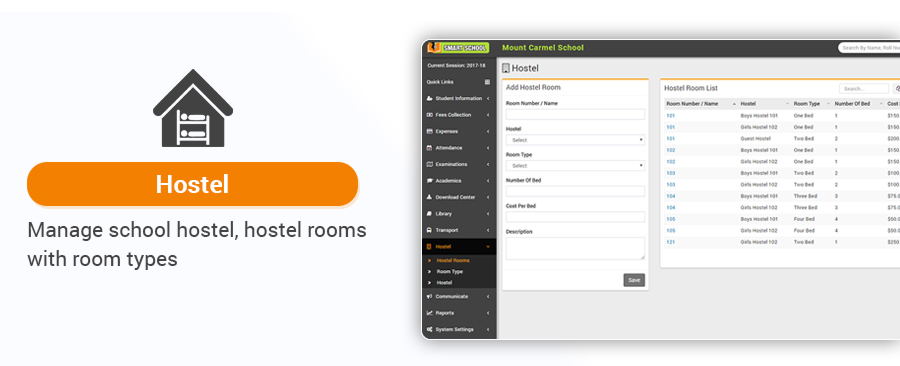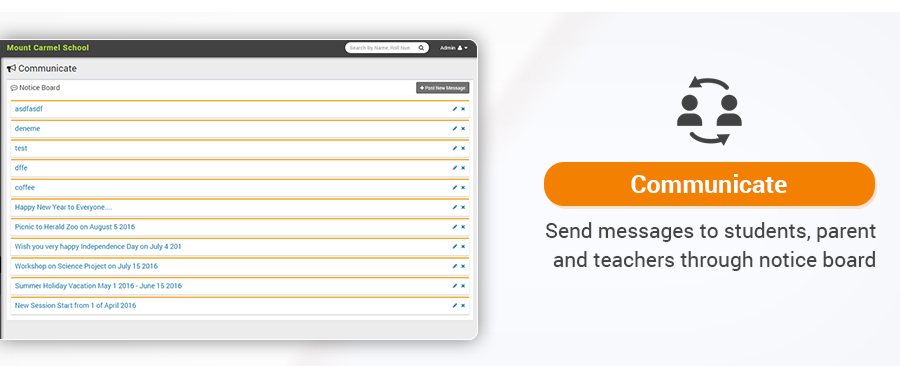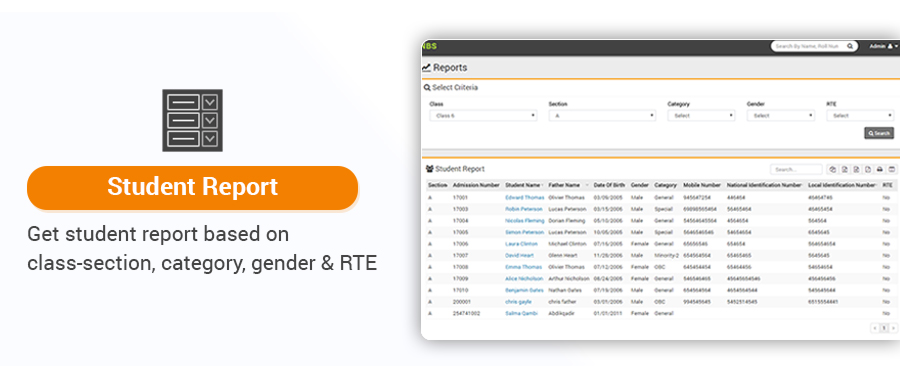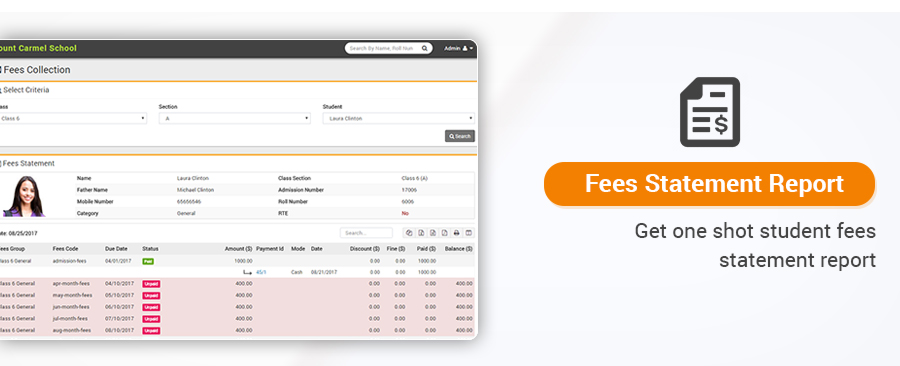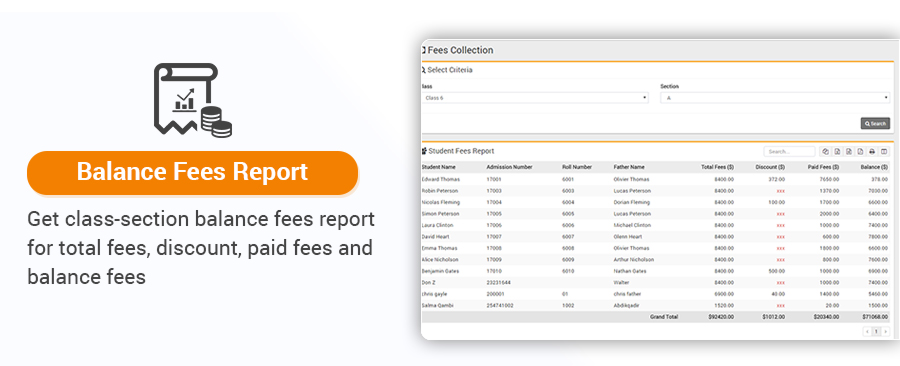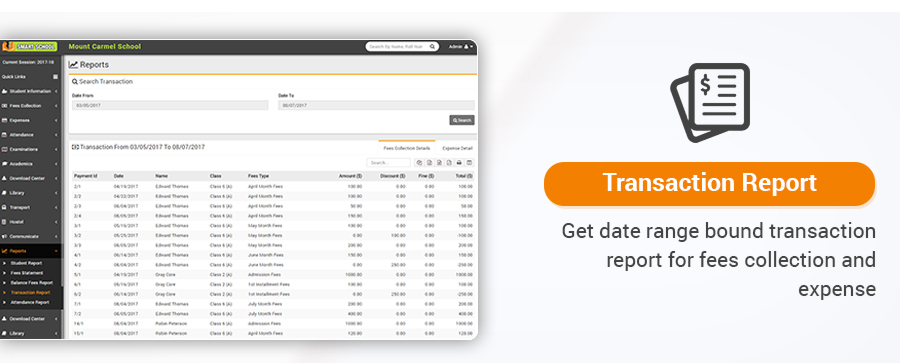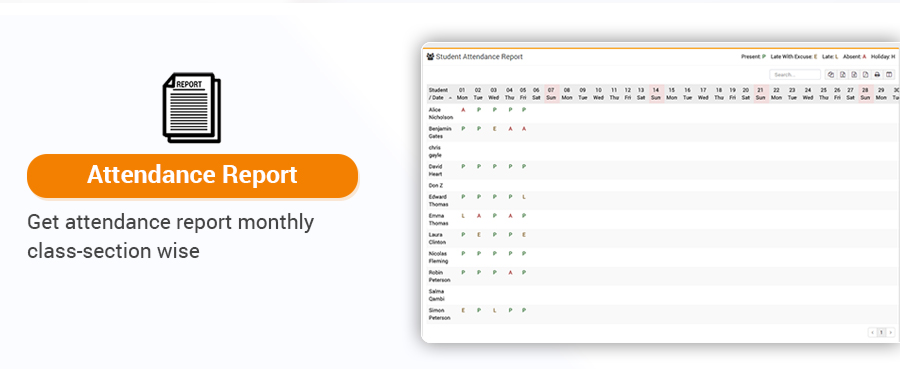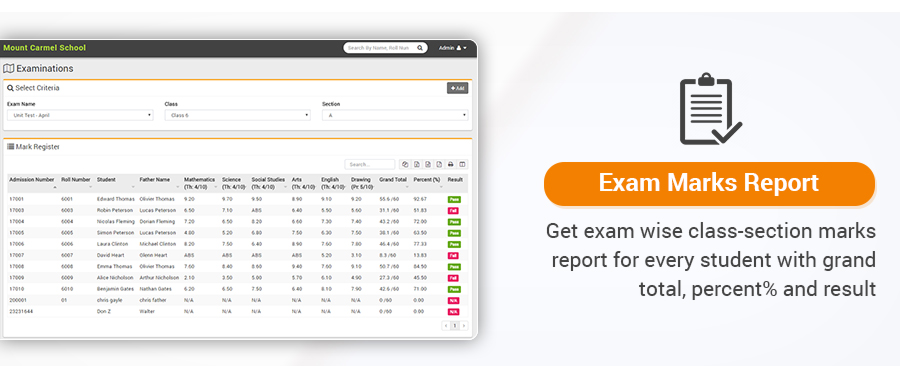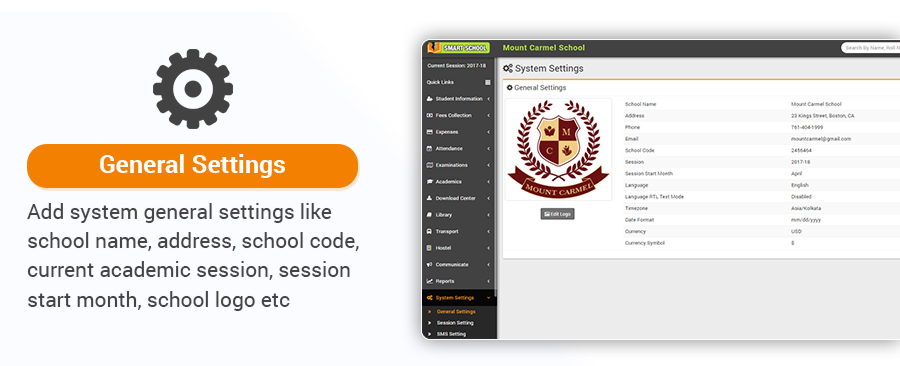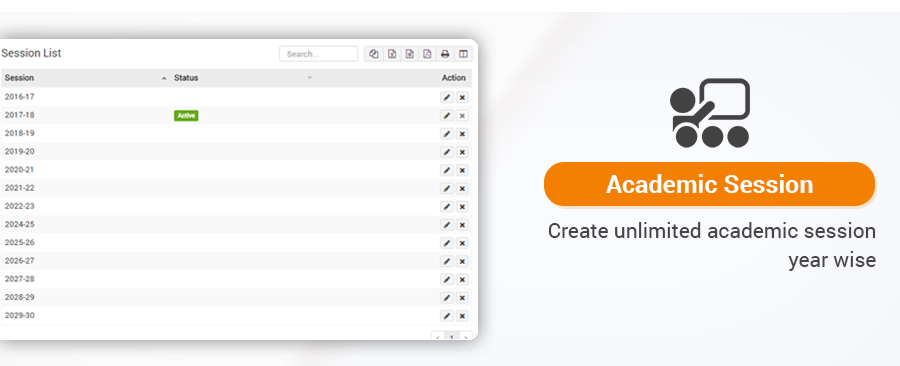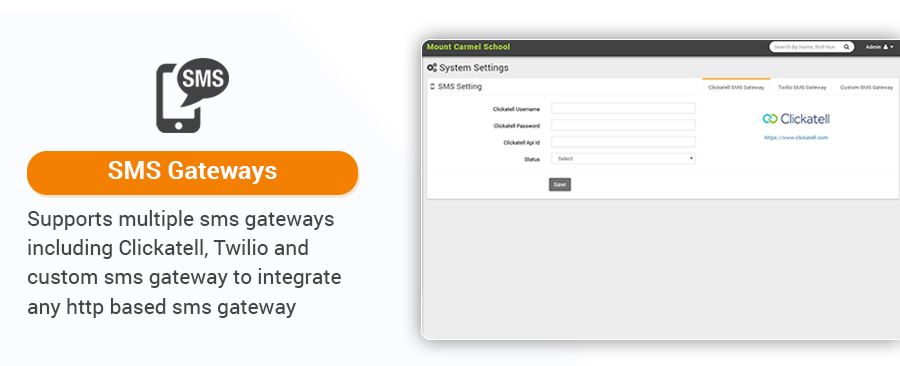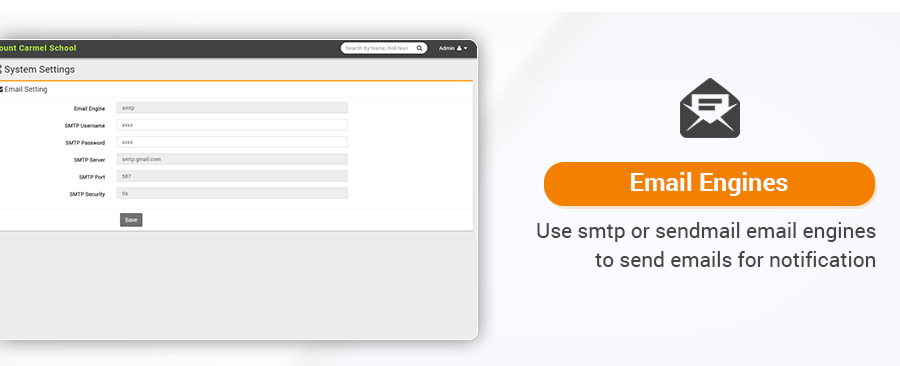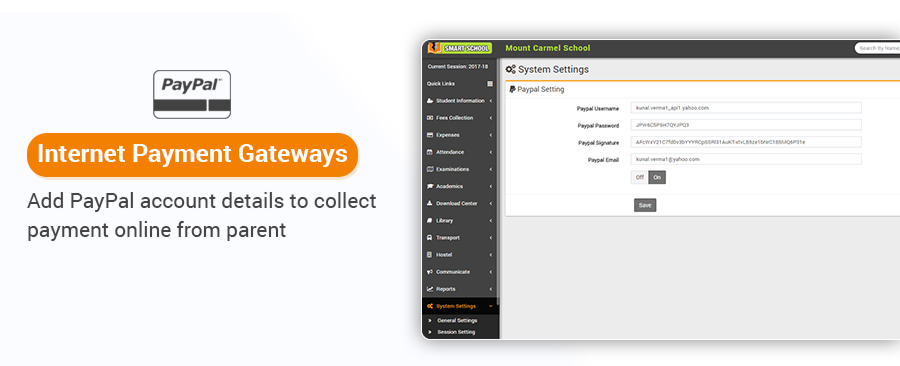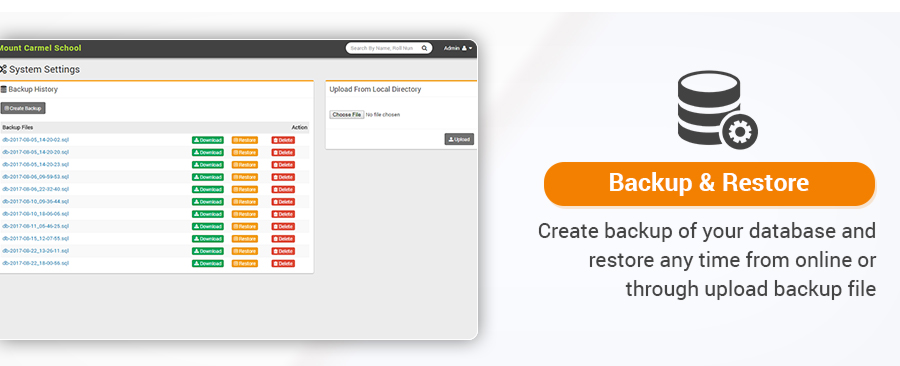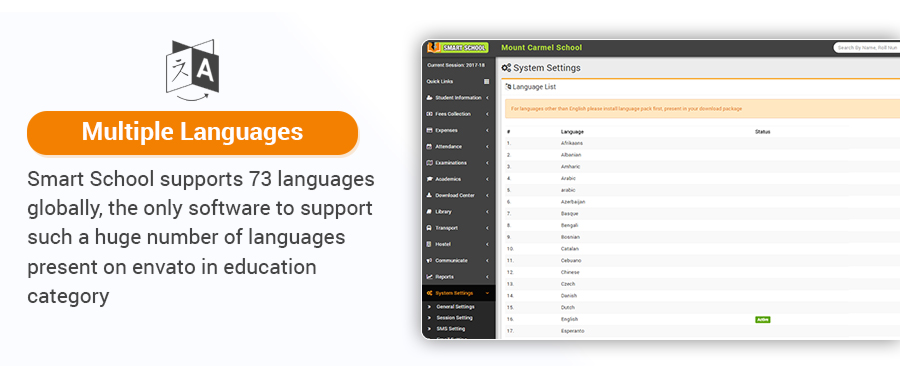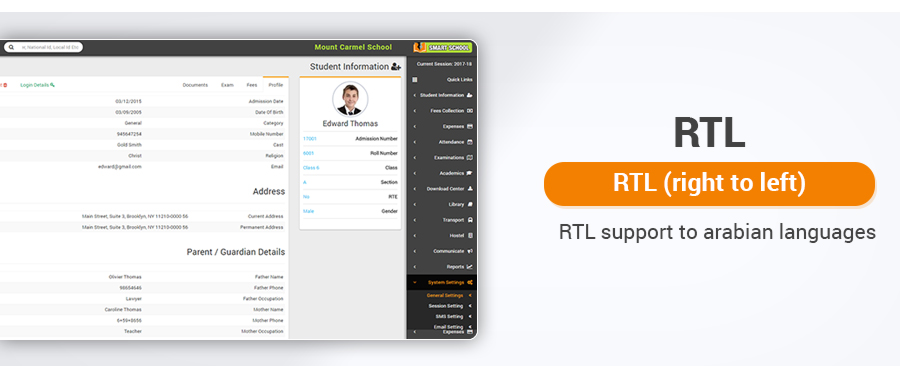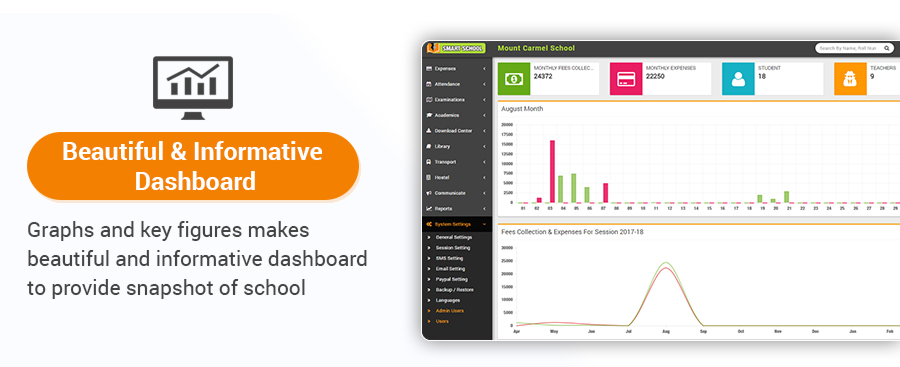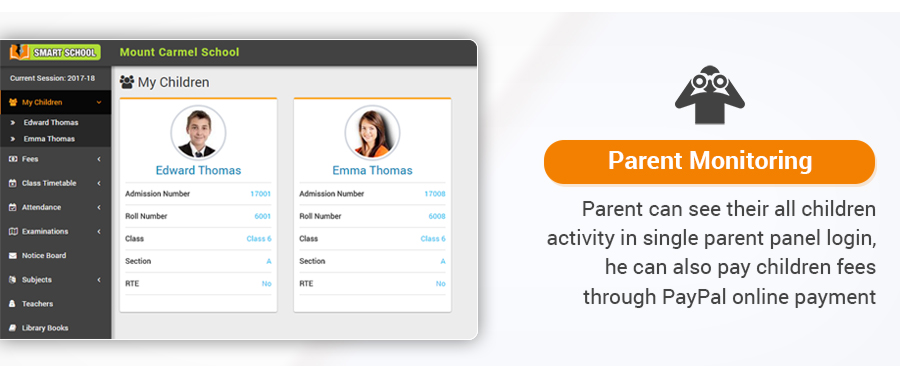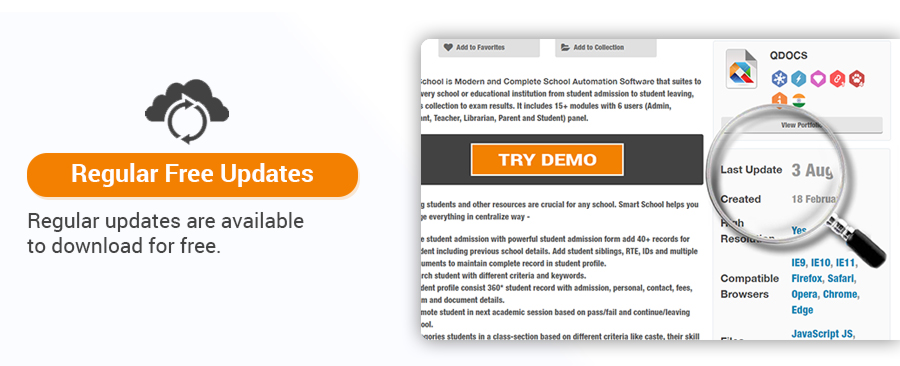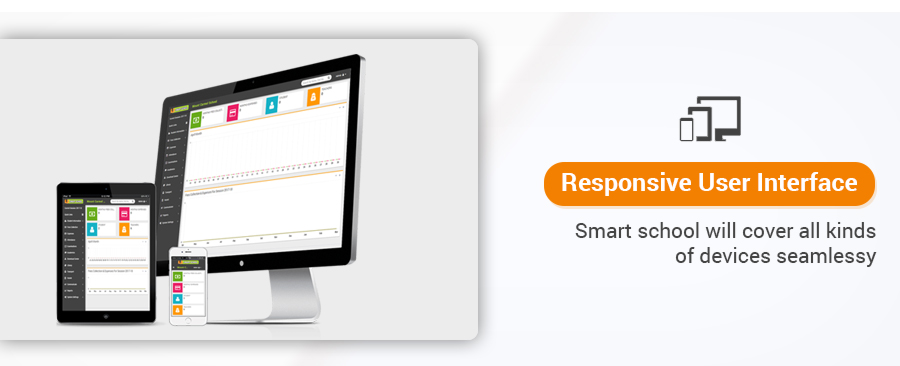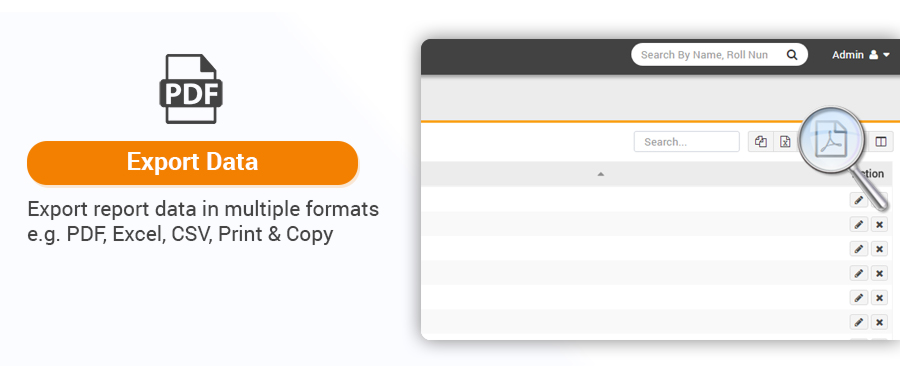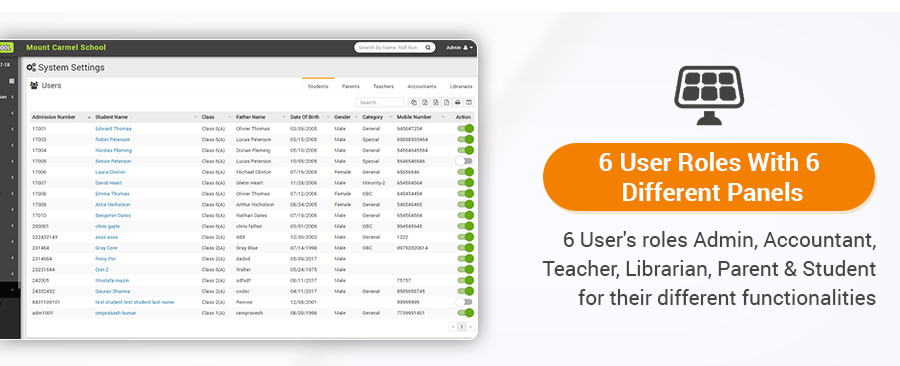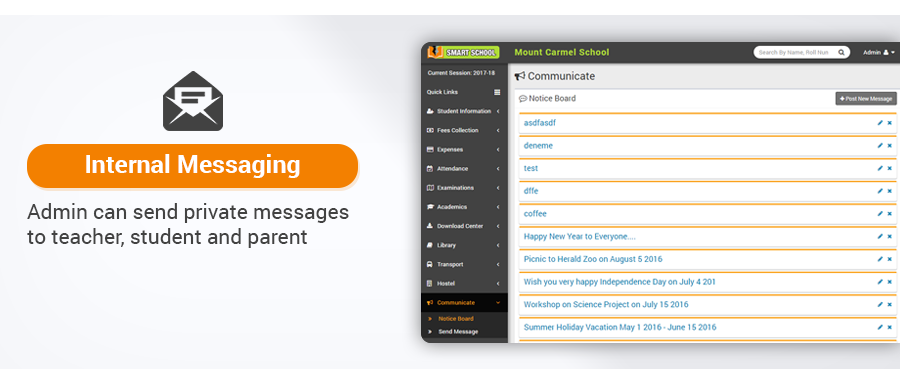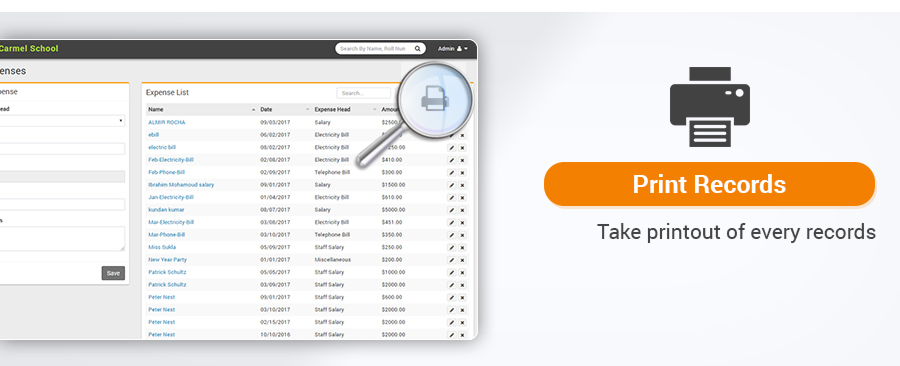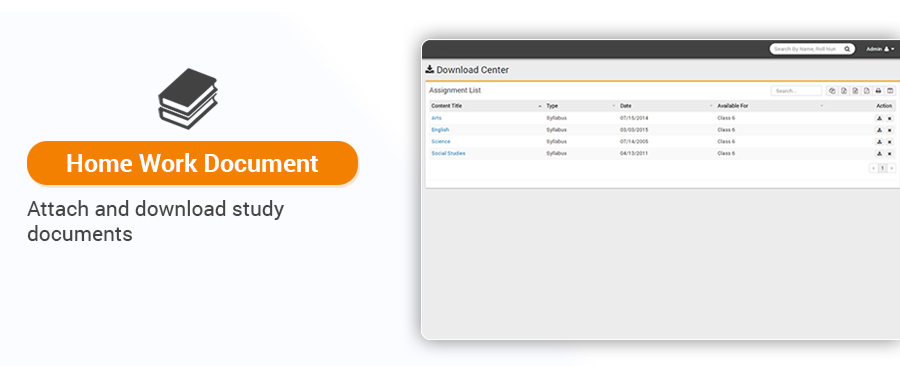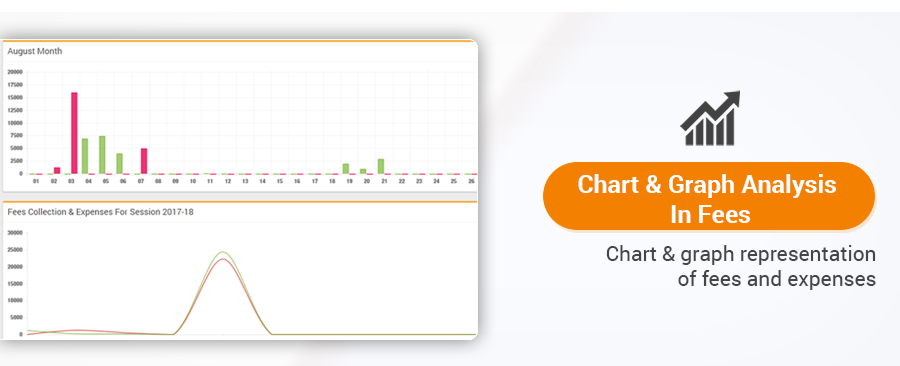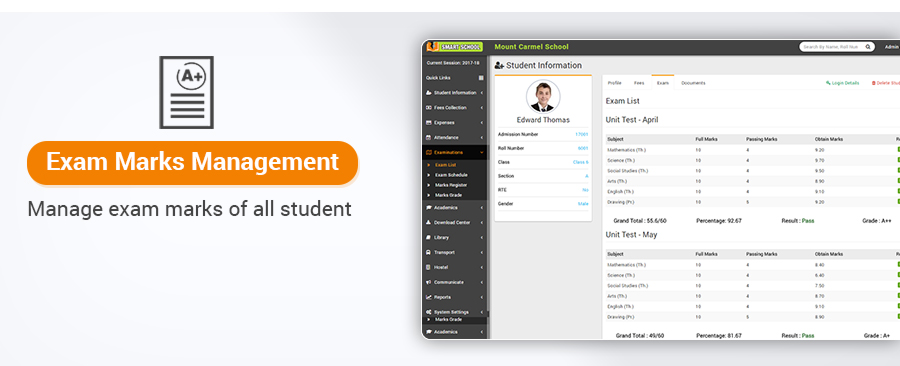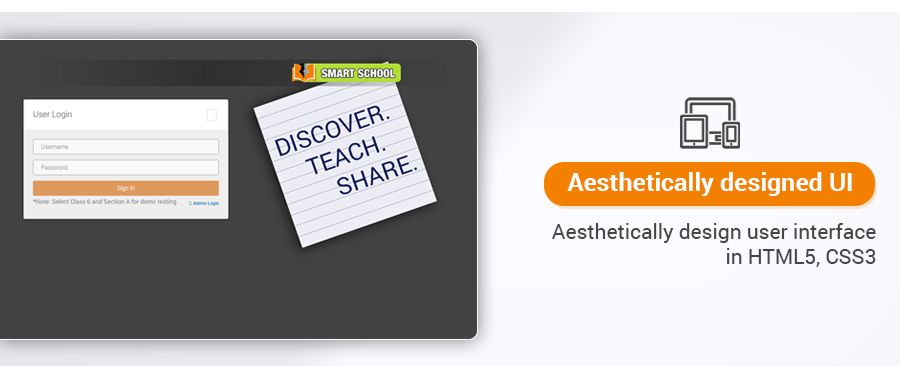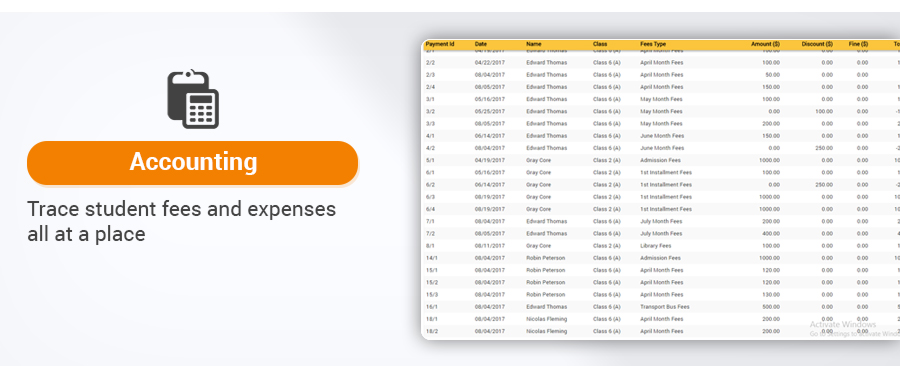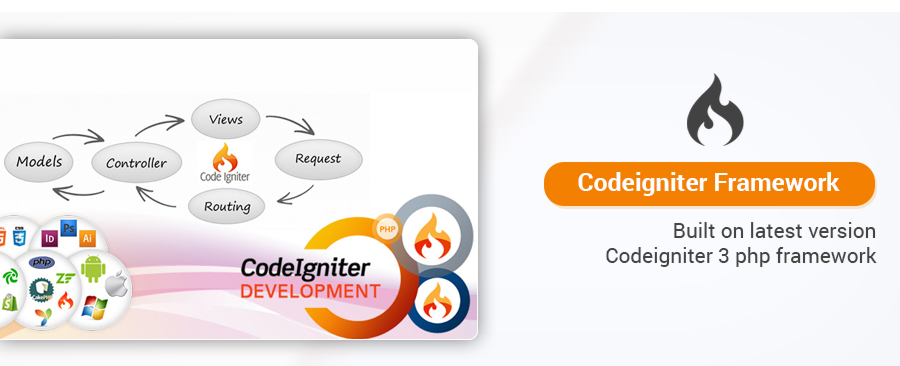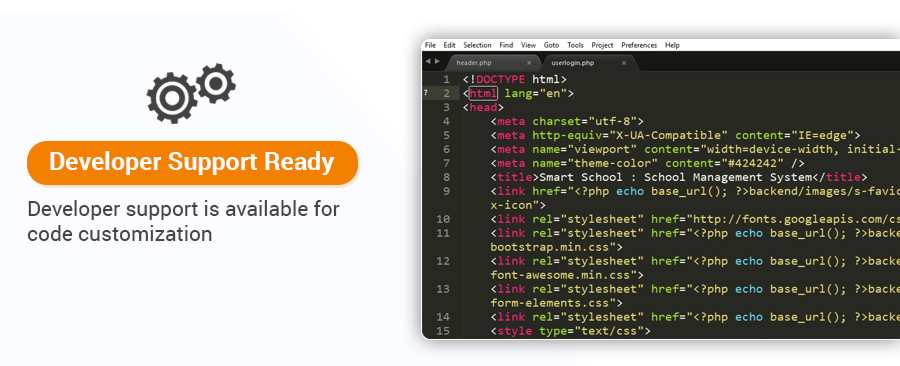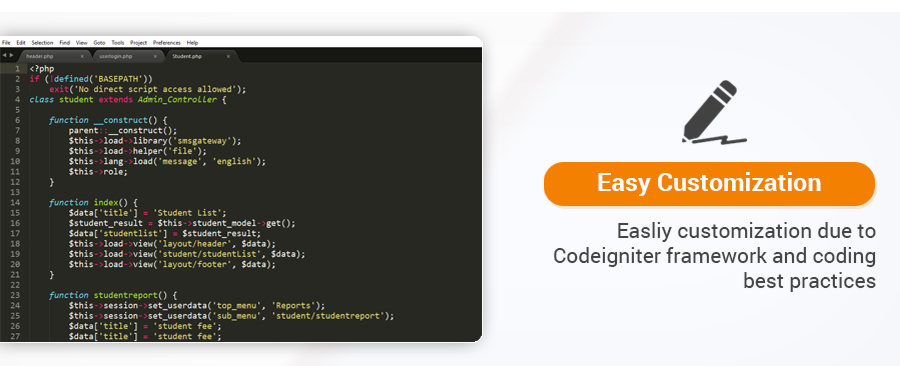 Managing students and other resources are crucial for any school. Smart School helps you to manage everything in centralize way -
Take student admission with powerful student admission form add 40+ records for student including previous school details. Add student siblings, RTE, IDs and multiple documents to maintain complete record in student profile.
Search student with different criteria and keywords.
Student profile consist 360* student record with admission, personal, contact, fees, exam and document details.
Promote student in next academic session based on pass/fail and continue/leaving school.
Categories students in a class-section based on different criteria like caste, their skill ability etc.
Most advanced fees collection mechanism to adopt any type of fees structure including fees type, fees groups, fees masters, free hand fees (2.2.0), due date, fine, discount, fees and discount allotment on more than 5 different criteria. State of the art fees collection page. Various fees reports.
Manage school other income and expense head wise with receipt upload (2.2.0).
Manage student attendance smartly in few clicks. Get attendance report monthly class-section wise.
Complete examination management from exam create to exam schedule to marks entry to progress report (2.2.0) with grades.
Manage classes, section subjects, teacher, assign subject and create class timetable.
Manage downloadable content for students, teacher like syllabus, assignments, study material etc.
Complete library management system with books add, members add, books issue/return.
Manage school vehicle/bus/van, routes, driver details.
Manage school hostel, hostel rooms with room types.
Send messages to students, parent and teachers through notice board.
Get various reports based on students, fees statement, transaction, balance fees, attendance, exam.
We offer support
Future product updates
Unlimited downloads

Buy Now
Media Converter PHP Script
Media Converter is a PHP web application that coverts and resizes images/photos from one dimension and format such as jpg, webp, gif, etc to another.
View Product
cryptoscan - Crypto Market capitalization
Crypto currency market capitalization watch portal - fully loaded PHP script for crypto coin live chart, rates, info and many more details with easy to install plug and play system.
View Product
Online Automobile Mechanics or Car Repair Service Booking System
online automotive repair service booking and listing software designed for automotive technicians or Auto Mechanics.
View Product